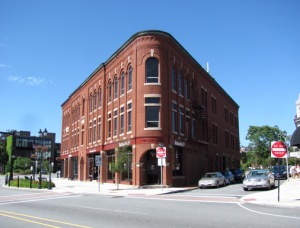 Cardoso Electrical Services is the trusted electric company in Essex, VT. With years of experience, we prioritize exceptional customer service for residents and businesses. Our mission is to deliver high-quality work at competitive prices. As a fully licensed and insured company, safety is paramount in every home we serve. Our trained staff maintains utmost professionalism, ensuring confidence in our service. Choose Cardoso Electrical for reliable, safe, and top-notch electrical solutions.
Electrical Services in Essex, VT
Located in Wakefield, Massachusetts, Cardoso Electrical Services proudly serves the larger area outside of Greater Boston, including Essex, VT. We cater to businesses and residents, offering top-notch electrical services at competitive prices. Our team is highly praised for our commitment to delivering quality service in every project we undertake. No task is too big or too small for our team of master electricians. Count on us for reliable and exceptional electrical solutions in Essex and beyond. We can handle everything from simply installing new light fixtures to full remodels or designing efficient cabling.
Emergency Electrical Services in Essex, VT
For years, Cardoso Electrical Services has been a reliable provider of emergency electrical assistance. Our 24/7 team promptly aids homeowners and businesses, efficiently resolving power surges, blackouts, and fusebox issues. Equipped with cutting-edge technology, our fully outfitted trucks ensure a seamless experience in dealing with electrical problems. Count on us for quick and efficient solutions whenever you need them.Give us a call day or night at (781) 246-7700 to get access to our emergency electrical services.
Code Corrections, Inspections, & Electrical Maintenance
Businesses and commercial properties have a lot to gain from code corrections. Enhancing property value and ensuring safety are vital considerations for both homes and businesses. Electrical fires and power surges can pose significant risks. In Vermont, many properties have outdated electrical systems. Reach out to Cardoso Electrical Services for an inspection, and our team will assess necessary upgrades to safeguard your property. Contact us today to discuss your electrical needs and secure a safer and more valuable space.
[button link="https://cardosoelectrical.com/requestform/" size="large full" bgcolor="#8C001A"]Get A Free Quote[/button]
Commercial & Residential Electricians in VT
From inspections and installations to 24/7 emergency service, we do it all. We are more than just your typical electrical service company in Essex, VT because we go above and beyond to suit each client's specific needs. When your home or business is in need of HVAC controls, wiring and prices on all electrical apparatuses, call us at 781-246-7700.