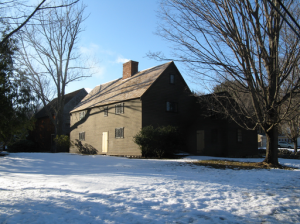 A small town known as Lynnfield, Massachusetts, in Essex County, is tucked away to the north of Wakefield, where our office is located. A thriving downtown and mainly agricultural sections make up Lynnfield. The Cardoso Electrical crew frequently performs electrical services for residences, apartments, and businesses in Lynnfield. You can always call our team if you need a dependable electrician in Lynnfield because we are ready around-the-clock for emergency electrical repair.
Residential Electrical Services in Lynnfield MA
Cardoso Electrical Services offers residential electrical services in Lynnfield, Massachusetts. Exit signs, LED lighting, remodels, and retrofits are just a few of the services we provide in the Lynnfield area. Our experienced, licensed, and insured experts are devoted to providing the best electrical services. Whether you need your circuit breaker fixed or you want to install new lights, outlets, or appliances, we can help.
Commercial Electrical Services in Lynnfield MA
Companies of all sizes rely on Cardoso Electrical Services for our expertise. Businesses in Lynnfield can rely on us to build copper backbones for organizing their ethernet and other connections. Additionally, support for installing modern, high-energy appliances is offered to restaurants. Whatever kind of business you run, our experts will be happy to conduct inspections and maintenance. Furthermore, if you are retrofitting an existing building, we would be happy to provide guidance on how to safely modify the electrical system to meet the needs of your business.
Industrial Electrical Services in Lynnfield MA
Additionally, Cardoso Electrical Services provides its services to companies in industrial environments. Any electrical system's most important features are its efficiency and safety.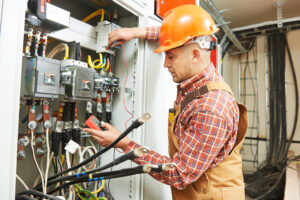 With our inspections and routine maintenance, we can assist industrial establishments in improving their electrical systems and fixing issues quickly. In addition, we can assist you with green energy and other electrical activities like upgrading your home's lighting to LEDs. Our team is constantly accessible to help with a variety of electrical projects at commercial buildings in Greater Boston.
Contact Cardoso Electrical Services For More Information
Cardoso Electrical Services is happy to offer both residential and commercial electrical services in Lynnfield, Massachusetts. We offer a wide range of services that you won't find with other electrical contractors, including architectural take-offs, custom lighting installation, home theater wiring, wall-mounted TV installs, and more. Our emergency electricians are on call 24 hours a day to come to your Lynnfield home or place of business and help you with any electrical problems. Contact us at 781-246-7700 or [email protected] for any of your electrical needs in Lynnfield.