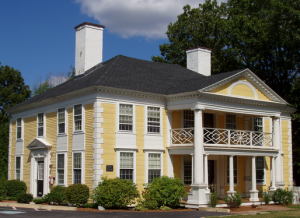 Cardoso Electrical Services proudly offers electrical contractors to assist residents of Woburn, MA. Our dynamic team of electricians work diligently to install LED lights, custom home wiring, underground wiring, generator installations, home entertainment setup and more. With the rapid increase in technological advancements, the electrical contractors in Woburn constantly have training to stay up-to-date with the latest technology.
Our Commercial Services Division provides Woburn with design assist, machine hook-ups, inspections & testing and computer circuits. If you are looking for a qualified electrician in Woburn, look no further than Cardoso Electrical Services. Regardless if you are suffering from an electrical emergency at 2 in the morning or on a holiday, we make ourselves available to help reduce emergencies in your building.
Rewiring is just one of our many specialties here at Cardoso. It's important to get rewiring if you have an older home so you can be up-to-date on building codes. Newer homes are even encouraged to get rewiring to increase the sales value. Another way we can help keep your Woburn home safe is by installing fire and burglar alarm systems.
Contact Cardoso Electrical Services today at 781-246-7700 if you need an electrician in Woburn, MA.